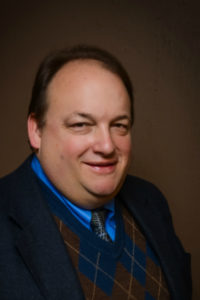 James J. Silbernagel, CFP®, CEPS, LACP, LUTCF
President
The Silbernagel Group, Inc. Real Wealth® Advisors
The Silbernagel Group Insurance Services, LLC
Real Wealth Tax & Accounting, LLC
Real Wealth® Media
Jim Silbernagel has been in the insurance and financial industry for over 30 years. He believes in a holistic approach to a healthy financial lifestyle, which includes investments, asset protection, insurance, retirement planning, estate planning, tax efficiency, and identity preservation*, no matter age or current financial state. He helps clients realistically assess current status in all aspects of their lives and plan for a bright future and meaningful living. He has a passion to educate Americans to make smart choices with their money and live a life with purpose. This passion is carried out through his Real Wealth® Weekly podcast program of 25 years and through his support of organizations such as Life Happens, the MDRT Foundation, and the Wounded Warriors Project.
He holds securities licenses series: 6 (Investment Company and Variable Contracts Products Representative), 7 (The General Securities Representative Qualification), 63 (Uniform Securities Agent State Law Examination) and 66 (Uniform Investment Advisor Combined State Laws). He is insurance licensed for life, health and property/casualty. Jim has earned his CFP®, CEPS, LACP and LUTCF designations. He is a Life & Qualifying Member of MDRT, NAIFA, FSP, Forum 400, FSI, Advisors in Philanthropy and Ambassador for Main Street Philanthropy.
Jim has a zest for living! He enjoys flying, fishing, boating and relaxing at his home with his wife of 30+ years and three children.
Jim offers securities through Concorde Investment Services, LLC (CIS), member FINRA/SIPC; advisory services offered through Concorde Asset Management, LLC (CAM), an SEC registered investment advisor; and insurance through Real Wealth Insurance Services, LLC (RWI). The Silbernagel Group, Inc. and RWI are independent of CIS and CAM. Check the background of this investment professional on FINRA BrokerCheck