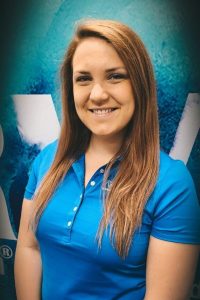 Angela Silbernagel
Director of Marketing & General Manager
The Silbernagel Group, Inc. Real Wealth® Advisors
The Silbernagel Group Insurance Services, LLC
Real Wealth Tax & Accounting, LLC
Real Wealth® Media
angela@realwealthmarketing.com
Angela works to promote financial literacy across the country through the Real Wealth® weekly podcast. Her communication skills and experience with social media, email marketing and website design allow her to reach Americans and motivate them to make smart choices with their money. Angela graduated with her Bachelor's Degree in Marketing from the University of Wisconsin-Milwaukee, and regularly attends conferences, seminars, and online workshops to continue expanding her knowledge of the ever-changing online world.
Her passion is processes – making sure the office and team members are working together smoothly and efficiently so that our clients experience exceptional service and care.
In her spare time, Angela loves to play the ukulele with her Ukerazy bandmates consisting of her mom Joanne, Auntie Mary, and some friends. She enjoys reading and hosts a monthly Book Club meeting with her friends. She also loves to play beach volleyball and usually joins multiple leagues each summer.